Font Size
content body
The College of Human Sciences prides itself on creating a better future through the science of quality life and each December, the college recognizes those transformative individuals and partnerships that improve the lives of others through the International Quality of Life Awards. On Monday, Dec. 4, marking the 30th anniversary of the IQLA Awards, the college will honor Bob Woodruff, ABC News correspondent and founder of the Bob Woodruff Foundation, and Walt and Ginger Woltosz, entrepreneurs and philanthropists whose technological innovations have improved the quality of life for people worldwide, inside the iconic Rainbow Room on the 65th floor of the Rockefeller Center in New York City.
Now in its 30th consecutive year, 2023 marks a special milestone for IQLA with a return to New York City for the first time since 2019. After a three-year run that included a virtual celebration due to the COVID-19 pandemic in 2020 and in-person ceremonies in Nashville, Tenn. in 2021 and Charleston, S.C. in 2022, IQLA makes a return to the city where it all began.
"Many loyal supporters of the International Quality of Life Awards are eager to see this return to New York City, a vibrant city known for its international focus and appeal," said Susan Hubbard, Dean of the College of Human Sciences. "Even more exciting than the location are the honorees for this 30th year. Two remarkable stories of significantly improving lives for others born out of life-challenging, even life-altering seasons."
Bob Woodruff joined ABC News in 1996 and has covered major stories throughout the country and around the world for the network. He was named co-anchor of "ABC World News Tonight" in December 2005. On Jan. 29, 2006, while reporting on U.S. and Iraqi security forces, Woodruff was seriously injured by a roadside bomb that struck his vehicle near Taji, Iraq.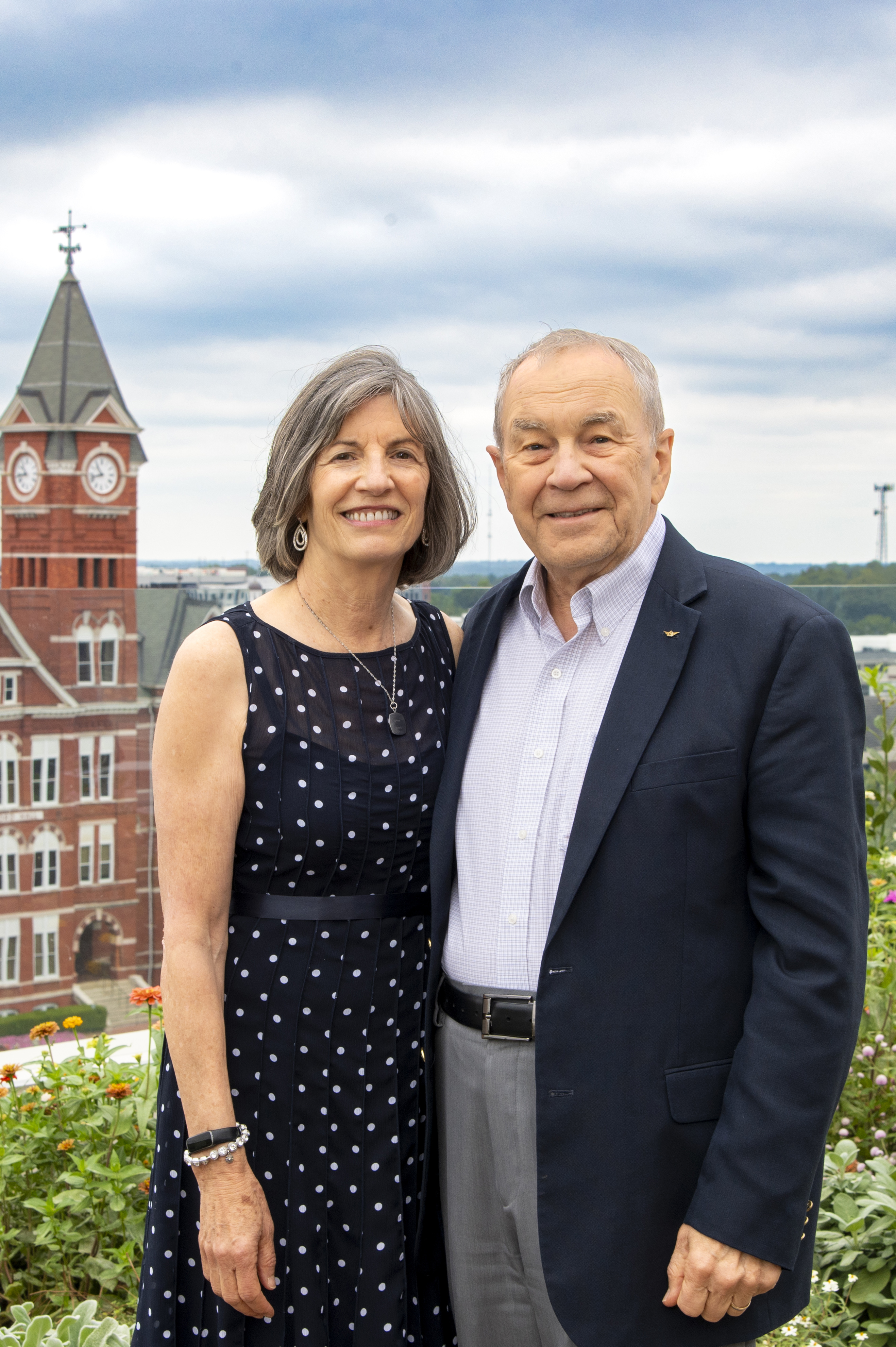 In February 2007, just 13 months after being wounded in Iraq, Woodruff returned to ABC News with his first on-air report, "To Iraq and Back: Bob Woodruff Reports." The hour-long, primetime documentary chronicled his traumatic brain injury (TBI), his painstaking recovery and the plight of thousands of service members returning from Iraq and Afghanistan with similar injuries. Woodruff was honored with a Peabody Award in 2008 for his reporting on the subject.
Seeing first-hand the critical need for support for impacted service men and women, Woodruff and his family established the Bob Woodruff Foundation, to raise money to assist and support injured service members, veterans and their families as they transition back to civilian life.
Since being established in 2006, the Bob Woodruff Foundation has invested hundreds of millions of dollars to ensure that veterans and service members have access to the same quality of recovery support that Woodruff and his family received. Woodruff's perseverance and the profound impact he has had on countless lives perfectly aligns with the College of Human Sciences' mission statement to improve quality of lives and change the world.
Serving as the 2023 IQLA Laureate, Woodruff joins a distinguished list of past laureates that includes notable figures such as Secretary of State Madeleine Albright, Habitat for Humanity International founder Millard D. Fuller, Archbishop Desmond Tutu, U.S. Representative John Lewis, St. Jude Children's Research Hospital, Nobel Peace Prize Laureate Dr. Norman Ernest Borlaug, among others.
The International Quality of Life Lifetime Achievement Award is an award reserved for outstanding individuals who have achieved success in their chosen professions and brought honor to Auburn University and/or the State of Alabama.
Walt and Ginger Woltosz have brought tremendous honor to Auburn University and well beyond the state and nation with their work that transforms lives with augmentative communication systems and with software revolutionizing the pharmaceutical field. Cofounders of Words+ Inc., their innovative technology restores dignity and hope, allowing disabled individuals to communicate and stay engaged intellectually. In addition, the Woltosz's work in the pharmaceutical field through their second company Simulations Plus Inc., is giving pharmaceutical firms the tools needed to analyze drugs while saving millions of dollars in research and development costs.
Outside of their professional work, the Woltosz's lifelong history with Auburn University and extreme generosity will continue to make a profound impact on countless students for decades to come. Past recipients of the Lifetime Achievement Award include Apple CEO Tim Cook, Olympic gold medalist Rowdy Gaines, sports legends Bo Jackson and Charles Barkley, Tim and Kim Hudson, orthopedic surgeon Dr. James Andrews, musical artists Emmylou Harris and Lionel Richie and more.
The black-tie awards gala, traditionally held on the first Monday in December, is attended by guests from across the country as well as selected Auburn University students as part of the IQLA Study Tour. The gala will begin with a reception at 6:30 p.m. followed by dinner and the awards ceremony in the Rainbow Room atop Rockefeller Center in New York City.