Font Size
content body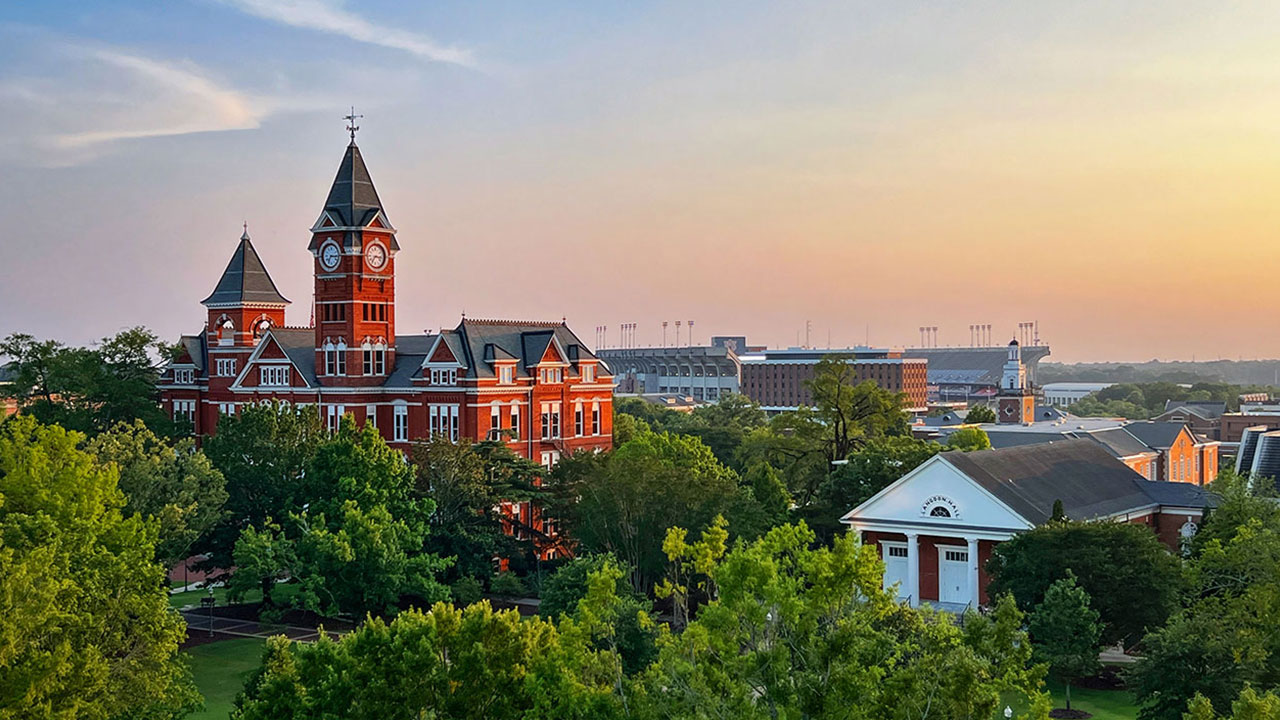 For the fifth consecutive year, Auburn University has set a record for the highest enrollment, exceeding 33,000 students, and welcomed the largest first-year class in the institution's 167-year history.
Auburn continued to show historic trends as its total enrollment grew to 33,015, a 4% increase of 1,251 students from fall 2022. Following the release of official enrollment numbers by the Office of Institutional Research, a record 26,874 undergraduate students enrolled for the fall semester, a 6% increase over fall 2022. 
Largely bolstered by a freshmen class of 5,935, the numbers include more than 1,200 transfer students, an increase of 9% from last fall. With resident enrollment remaining at 63%, Auburn continues to educate more students from Alabama than any other institution in the state. 
"Auburn's latest enrollment numbers reflect our investment in fostering an exceptional student experience that emphasizes high academic quality, relevant career readiness and impactful service," President Christopher B. Roberts said. "The continuing demand for an Auburn education is attributed to our efforts to offer innovative academic and co-curricular programs that are delivered by our remarkable faculty and staff." 
During the 2023 application cycle, the university saw the largest increase in first-year student applications with more than 48,000, a trend that is expected to continue with the opening of the university's fall 2024 application last month. Following its historic number of applicants, the university again welcomed an impressively prepared first-year class, with an average ACT score of 27.1 and an average high school grade point average of 4.07.
Following its strategic emphasis on improving student graduation and retention, the university maintained its six-year graduation rate at 79%, eclipsing the national rate of 62% as reported by the National Student Clearinghouse. First-year student retention remained high, with 93% of last year's first-time students continuing their studies this fall. Both figures represent the university's ongoing efforts to foster academic success and provide innovative academic resources, resulting in a record 8,127 degrees awarded during the 2022-23 academic year. 
Other enrollment highlights include increases in the College of Liberal Arts (up 7%), the College of Architecture, Design and Construction (up 6%) and the College of Human Sciences (up 4.5%). With more than 6,100 graduate students enrolled, the university saw modest declines in its professional and graduate programs, reflecting a national trend among graduate student enrollment, compared to the early stages of the pandemic that saw a considerable increase. 
Auburn's largest college remains the Harbert College of Business with 6,881 students, followed by the Samuel Ginn College of Engineering (6,331); College of Liberal Arts (5,248); College of Sciences and Mathematics (2,958); College of Education (2,540); College of Architecture, Design and Construction (1,808); College of Human Sciences (1,663); College of Nursing (1,185); College of Agriculture (1,410); College of Veterinary Medicine (657); College of Forestry, Wildlife and Environment (635) and the Harrison College of Pharmacy (523).
The enrollment figures come as the university increased its national and public university rankings in US News and World Report's "2024 Best Colleges" list, published last week. In the latest publication, Auburn increased its ranking four positions to No. 93 among national universities and maintained its place among the top 50 public universities at No. 47.
Additional details on Auburn's fall class can be found at the Office of Institutional Research, including an enrollment snapshot.