Font Size
content body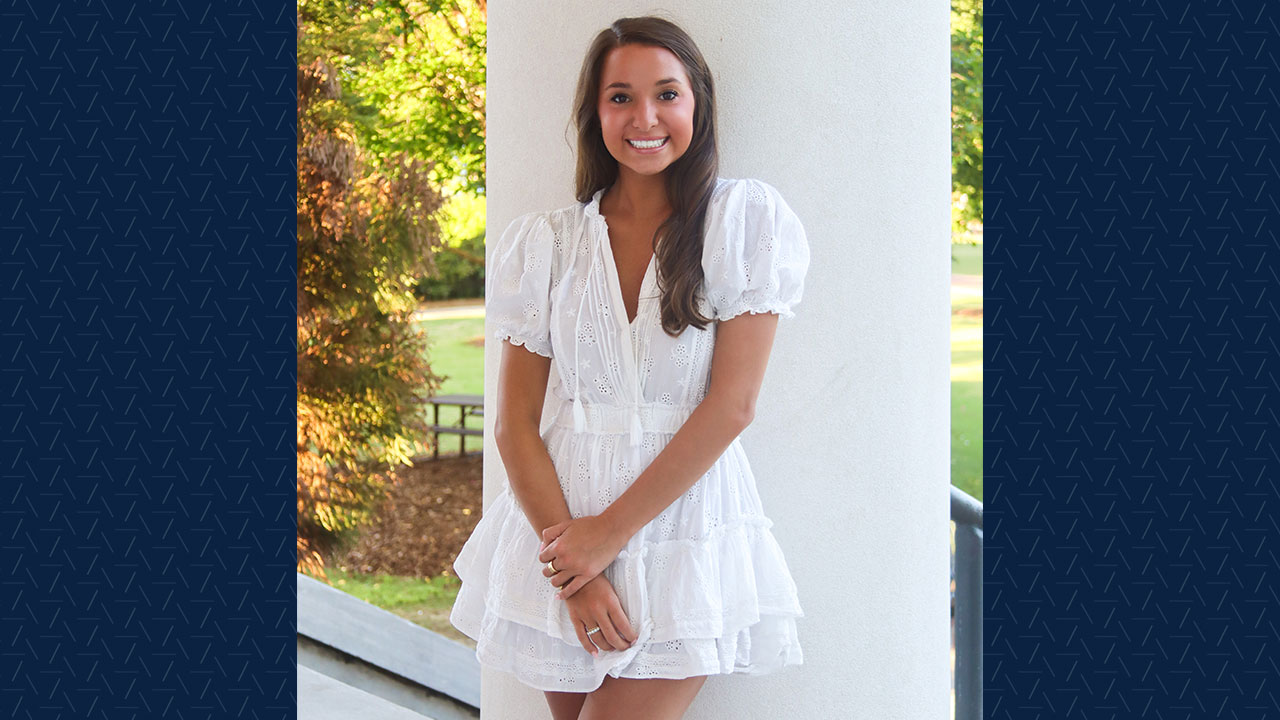 Auburn University student Brayden Berard is doing her part to help make the campus safer for her peers by serving as an ambassador for a new app called Rumie designed to help students buy, sell and rent items safely.
For a college student looking to make some extra cash, selling items in a community marketplace can make for the perfect side hustle.
Commonly known as "buy, sell, trade groups," this concept is not new to the Auburn scene. The Facebook group "Auburn University — Buy and Sell" has more than 9,000 members who sell to the Auburn community daily. Shopping this way creates a more sustainable, cheaper alternative to purchasing new every time, and lots of college students are taking advantage.
However, with shopping this way comes safety concerns. With each sale, both parties must find a place to meet to exchange items and payment. Finding a safe way to execute this can be challenging, and a group of college students took note.
Patrick Phillips, Tanner McCraney and Catherine Field of the University of Mississippi created Rumie, an app designed as a safer way to buy, sell and rent on college campuses. What sets Rumie apart is its safety features designed specifically for college campuses. Rumie requires a university email to register for the app to eliminate scammers.
Rumie is an app designed as a safer way for college students to buy, sell and rent items on campus, and it has caught on at Auburn University and several other schools in the Southeast.
"The app is designed for students not to have to worry about dangerous individuals buying and selling items," Auburn Rumie "ambassador" Brayden Berard said. "Think of Facebook Marketplace — students are able to sell items like furniture, clothes and books, but safely!"
Through utilizing campus ambassadors, Rumie has expanded to many universities nationwide and already has grown to more than 500 users at Auburn. Rumie Director of Public Relations Emmaline Wolfe is optimistic about how the app will impact Auburn's campus.
"I am very excited to see how the growth of ambassadors and the new features of the app will encourage more students to trust Rumie," Wolfe said. "We've already grown by hundreds since having ambassadors represent the app on SEC campuses."
Auburn University has a Safe Exchange Zone on campus close to its Campus Safety office students can utilize to exchange items and payment in a secure environment.
Safe space on campus
In addition to using Rumie, Auburn students are encouraged to use the safety features already in place on campus. Auburn University Campus Safety & Security and the Auburn Police Division University Precinct have collaborated to create the AU Safe Exchange Zone. Located at 543 W. Magnolia Ave., there are two designated parking spaces that are monitored 24 hours a day, seven days a week. With the security of the Safe Exchange Zone, students can exchange items and payment with the ease of knowing that they are not alone.
"With the increase in internet marketplaces, we want students, faculty and staff to use our Safe Exchange Zone to safely exchange items here on campus, person-to-person." said Ashley Gann, public information officer for Campus Safety.
In addition to the Safe Exchange Zone, Campus Safety reminds students to keep the following tips in mind when buying and selling in a virtual marketplace: don't disclose unnecessary personal details, bring a friend to accompany you during the transaction, make friends and family aware of exchange details, beware of vague or "too good to be true" offers and call 911 if you feel unsafe.
Online marketplaces create unique challenges for the safety of college students, but with the support of Rumie and Campus Safety, Auburn students are more prepared than ever.