Font Size
content body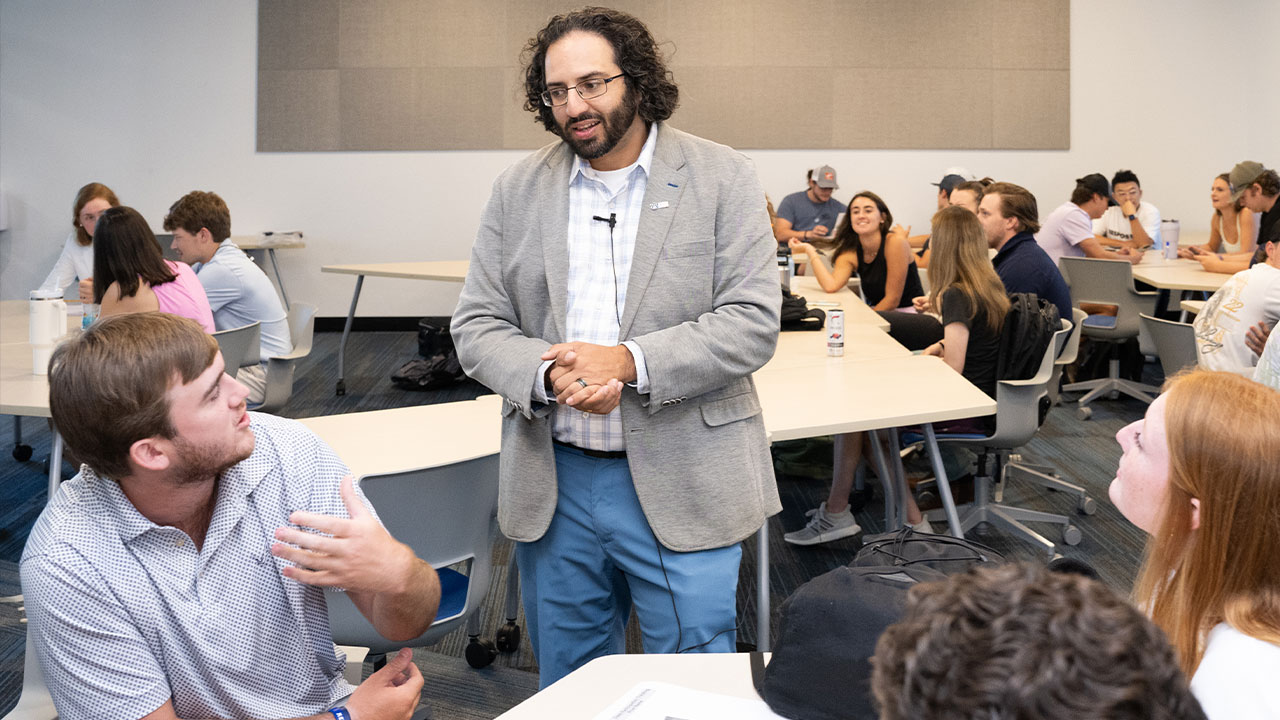 Josh Sahib, director of the Lowder Center for Family Business and Entrepreneurship, is an entrepreneur himself and enjoys helping Auburn students and community members reach their entrepreneurial dreams.
Mention the word entrepreneur and many people think Elon Musk, Jeff Bezos or Steve Jobs —successful individuals who create multi-billion-dollar tech enterprises with massive workforces. The majority of successful entrepreneurs, though, are individuals who create companies with fewer than 10 employees.
In Alabama alone, there are more than 156,000 of these microbusinesses.
And the Lowder Center for Family Business and Entrepreneurship at Auburn University is helping to cultivate even more.
The gateway to Auburn's thriving entrepreneurial ecosystem, the center helps students, faculty, staff and community members develop their nascent business ideas and grow early-stage startups into viable businesses.
"You don't have to be super high-tech to be an entrepreneur," said Lowder Center Director Josh Sahib, an entrepreneur himself who has co-founded four companies of his own across Alabama. "The Lowder Center supports and believes that your idea matters, and your business can be successful regardless of how scalable the [endeavor] is."
In the last two years, the center has guided more than 211 individuals seeking to start or grow businesses in transportation, entertainment, landscaping, food and beverage, health and wellness, consulting and other industries.
"We've worked with students and budding entrepreneurs across East Alabama who see starting a business as a path towards upward mobility," Sahib said. "A lot of these entrepreneurs will probably never be millionaires, but they could make enough to sustain their families, and that's ok."
Every summer, the center, with outreach help from its community partners, leads the six-week Jumpstart East Alabama program, which rotates to different communities in the area. Sahib provides participants — most of whom are women and people of color — with instruction and actionable advice on marketing, accounting, business strategy and operations topics.
During the school year, the center hosts Auburn Ideas Jam, where students and area residents in the pre-revenue business stage vie for start-up funding through a low-key pitch competition. In the spring, the center hosts a one-weekend-to-startup event that provides a welcoming forum for aspiring entrepreneurs to build upon a business idea with like-minded individuals.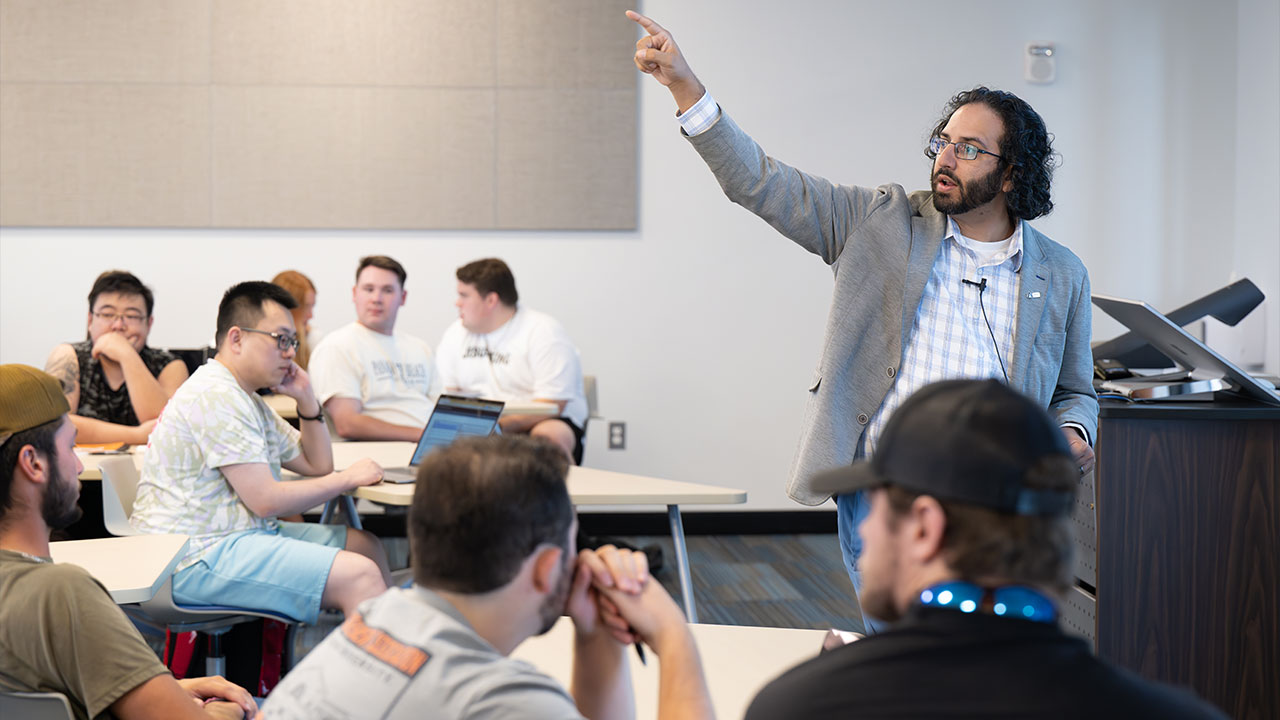 Between the Lowder Center and its director, Josh Sahib, programs like the Auburn Ideas Jam exist to support business ideas from students and area residents.
Entrepreneurs who want to expand beyond the microbusiness model have the option to transition to Auburn's New Venture Accelerator, which provides Auburn-related startups with the facilities and mentoring expertise to develop their ideas and products and gain access to venture capital and significant private funding.
"Josh is doing a tremendous job [because] he's passionate about sharing his knowledge and helping others find the necessary resources to create and grow successful businesses, and he helped us innovate our entrepreneurship curriculum," said Professor Chris Reutzel, chair of the Department of Management and Entrepreneurship in the Harbert College of Business.
Sahib is successful because he knows from his own start-up experiences what it's like to write a business plan, pitch an idea, raise capital and hire employees.
"I didn't have a lot of wealth growing up, and I didn't have a rich uncle to give us seed funding," said Sahib. "A lot of entrepreneurs out there don't have those things either."
Born and raised in Alabama, Sahib said his mother inspired his interest in entrepreneurship.
Legally blind and raising two children on her own, Brenda Badgley had a contract with the state of Alabama to fill vending machines in government facilities. Sahib recalls helping her with everything from purchasing the snacks at Sam's Club to rolling the quarters from the machine sales.
"Even in grade school, I hustled candy out of my backpack," he said about what he did with the excess inventory.
"My mom didn't graduate from college, but this helps me better understand some of the budding entrepreneurs who may have had adverse circumstances in their own entrepreneurial journeys," he said. "Entrepreneurs are heroes who change the world. You just need the drive, passion and belief in yourself to make it happen."
And a little help from the Lowder Center.
Celebrating 10 Years
The Lowder Center for Family Business and Entrepreneurship is part of the Harbert College of Business, which is celebrating the 10th anniversary of Raymond and Kathryn Harbert's $40 million transformational naming gift that set the college on a new trajectory to become one of the premier public business schools in the country.
Support Harbert College